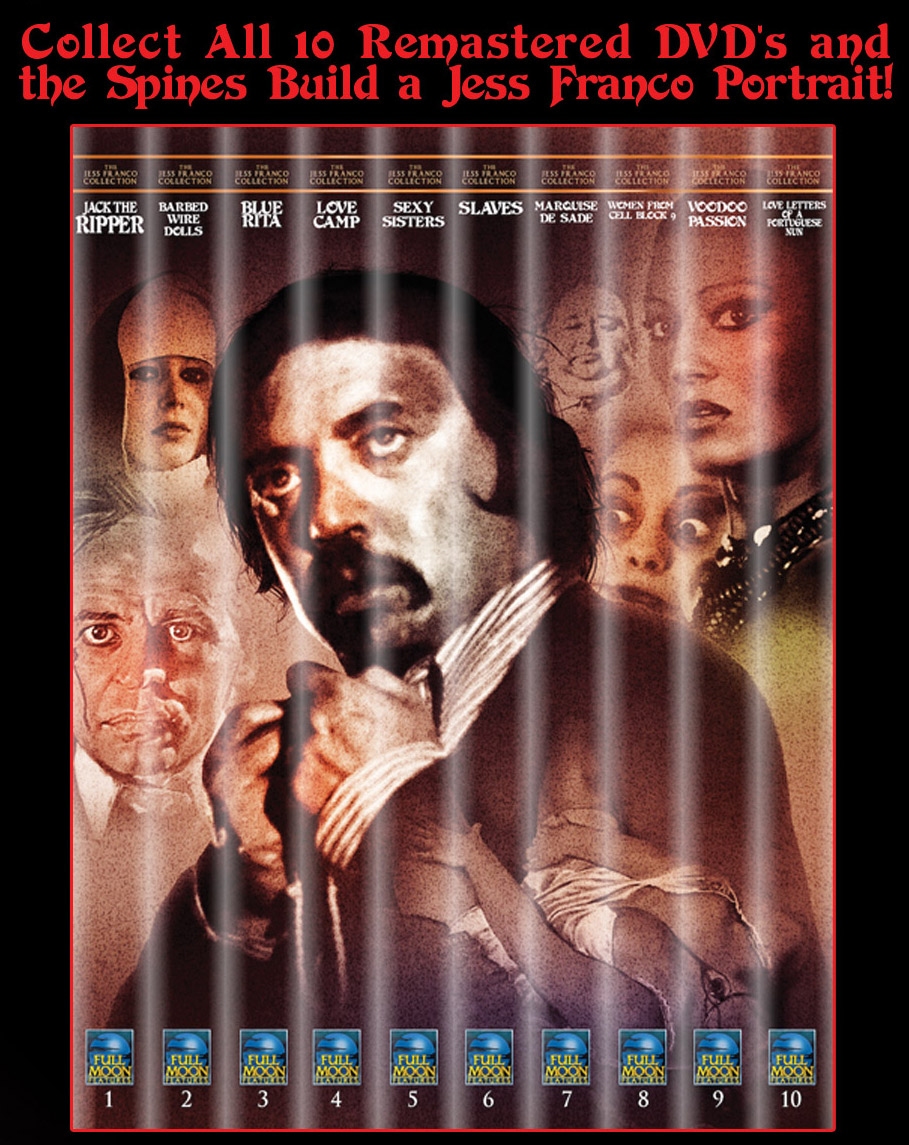 fullmoons
treaming.com/
Jess
-
Franco
-Collection
First and foremost, I am pleased that these will be available to those who have not or cannot import the Ascot-Elite Golden Goya Jess Franco Blu-rays, but I also wished these were going to be BD releases instead of DVDs.
I note that JACK THE RIPPER will be available in February as the first release in this numbered set. DORIANA GRAY is #7 and some reports I've read are saying that both the hardcore and soft versions wilb be available. If it's going to be one release per month we may not see that until August. That, along with the highly stylized BLUE RITA [DAS FRAUENHAUS], are the two in which I am most interested. I don't have any of the Golden Goya Collection, although more guest reviews are planned here.
These appear to be HD clones of the Golden Goyas, perhaps down-converted by HD tape masters, but remastered by Ascot-Elite, from which Full Moon has obviously acquired the rights and elements. I would be surprised if Full Moon does any of their own remastering or English subtitling, although all deserve and need to have English subtitles available.
Will they be NTSC downconversions from Ascot Elite's HD master tapes? Will they be exact clones of the Blu-rays? These are more questions will doubtless be answered sooner than later.
Thanks to Eric Cotenas.